1657. This pen clip was made to also function as an escape compass, it was carried by airmen to help them evade the enemy if they were shot down or to escape from POW camps if they were captured. In use it was
balanced on a pin
or hung from a string.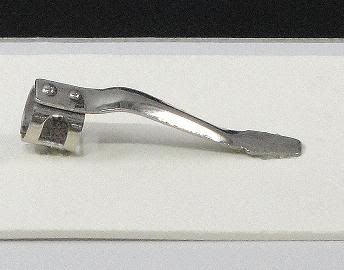 1658. An AMJ-2001 1500 Lbs Motorcycle ATV Jack by Larin corp.: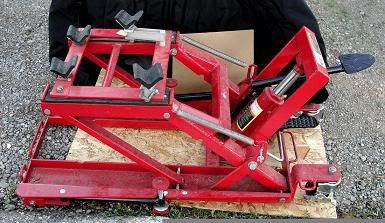 Larger image
1659. A Model M-1 Guncaster, it was designed to be used in areas where casting is difficult, such as a stream with overhanging trees or a crowded boat, or it could also be used by someone who has difficulty casting. Some people also used these as a spear gun, patent number
2,645,218
. The one in the photos is missing the rubber tubing that provided the power.

Larger image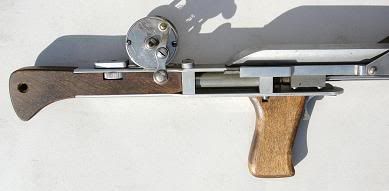 Larger image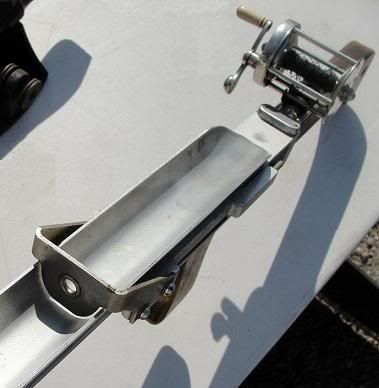 Larger image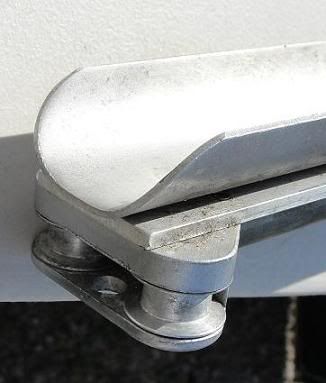 1660. A golf ball marker, according to the patent:
The object of the invention is to provide an instrument for impressing a distinctive mark, as the initials of a person, upon golf balls and the like, whereby, the ownership of said balls will be indicated and said balls returned to their owners, if lost and later found.
The part with the black handle is used to apply the ink, patent number
1,281,063
.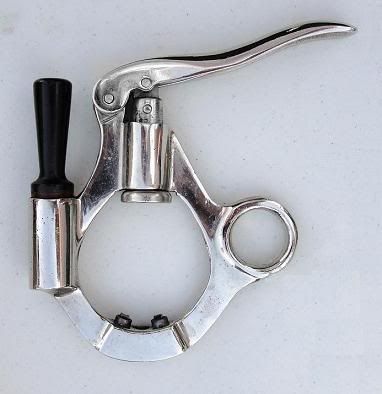 Larger image
1661. A Crescent barbed wire fence tightener, patent number
658,335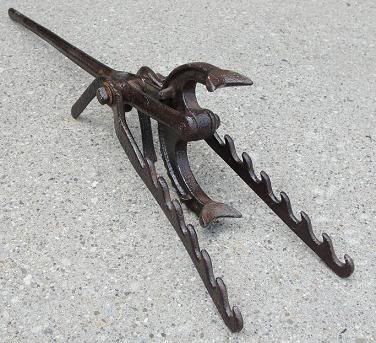 Larger image
1662. A D-ring that was attached to a parachute ripcord, pulling the ring would open the chute.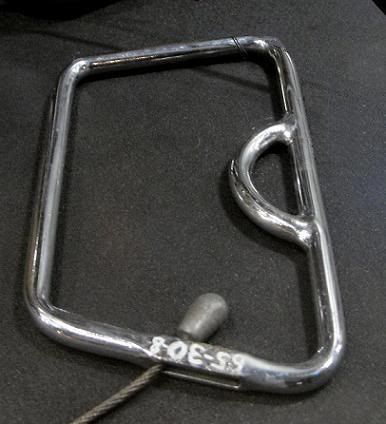 To submit photos, send them to the address in my
profile
.
Last week's set is seen below,
click here
to view the entire post.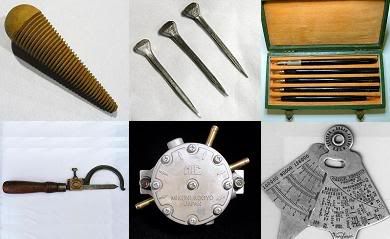 More discussion and comments on these photos can be found at the newsgroup
rec.puzzles
.
Glenwood Gardens Park